TENNESSEE'S LARGEST FIREWORKS STORE
Over 7,000 sq. ft. of air conditioned shopping space
Over 130 varieties of 500 gram mortars to choose from
We are stocked to the top for the Holiday!
RUNWAY FIREWORKS OPENS DAILY 10:00 A.M.
CALL FOR CLOSING TIME.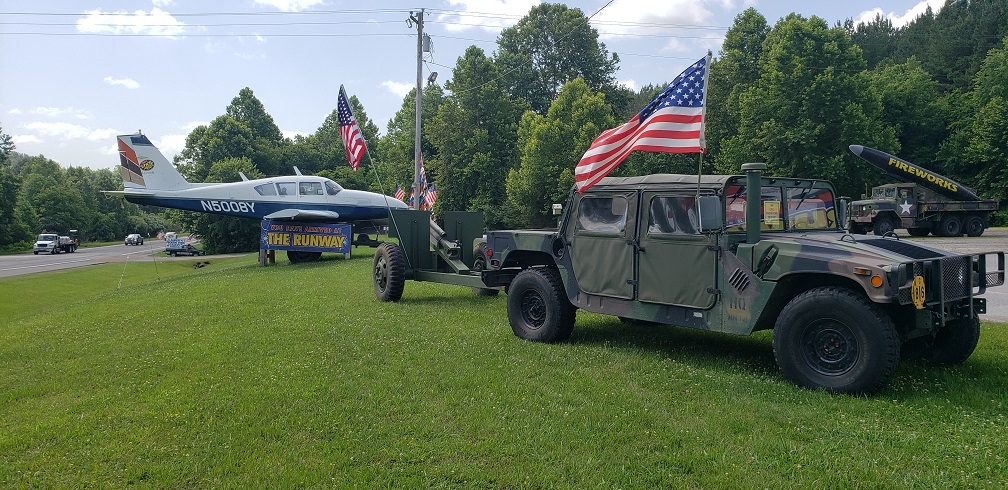 OPEN MEMORIAL DAY THROUGH JULY 4TH
THEN WILL REOPEN DEC 26TH THROUGH NEW YEARS EVE.
Come On & Get Your 500G Mega Bombs & Sparklers for the Kids
Want Runway to build a great Firworks show for you?
Call us at 423-496-9007 to place an order or
to discuss putting a fantastic show together for your celebration.